The app found more than 30 missing or wrong affiliate tags. There were about 15 where my VA used the link the writer included – which is probably the writer's Amazon link – and those were on some pretty big ticket items. That alone easily pays for the price of the software.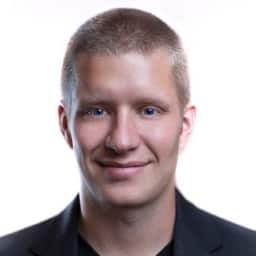 I've used SiteBuddy on my portfolio of sites and it has been an invaluable tool at ensuring my portfolio is not losing earning opportunities. I am excited for others to get to use it.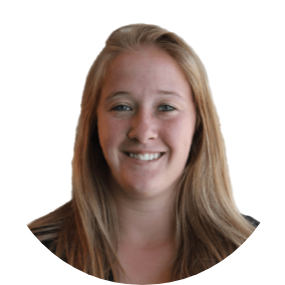 Every time we run a website we are buying through SiteBuddy we find actionable tips on how to make more money with it. Getting an immediate lift in the earnings is a huge advantage for us and our website buyers.
SiteBuddy doesn't just give suggestions. You get actionable tips that help you fix your site's problems and make more money from day 1 (we'll even guarantee it). Here is how…

Free for 25 pages, then simple pricing based on number of sites.
Pro Plan
Weekly Scans
Unlimited Pages
Unlimited Sites
Check For Amazon Products Out Of Stock
Make Sure All Amazon Product Links Have Affiliate Tags
Find All Pages Without Amazon Affiliate Disclaimers
Download and Export Results
Priority Support
Quick Start Guide
See how to quickly get started helping improve your site with SiteBuddy…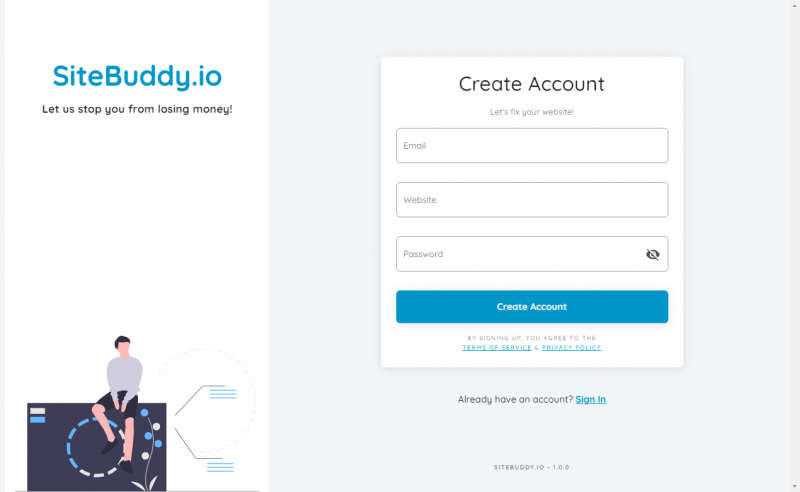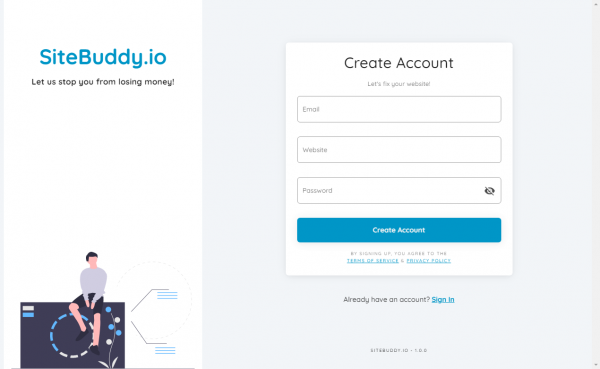 Step 2: Get Your Scan
We'll scan your site and let you know what issues need fixing. Don't worry, these aren't just suggestions or things that might work. We'll tell you exactly what needs to be done so you can make more money today.
Step 3: Improve Your Site
No worries if your scan says you have some issues. We're here to help you fix them.
We'll let you know what the issues are and where they're at so you can improve your site and make more money right now.